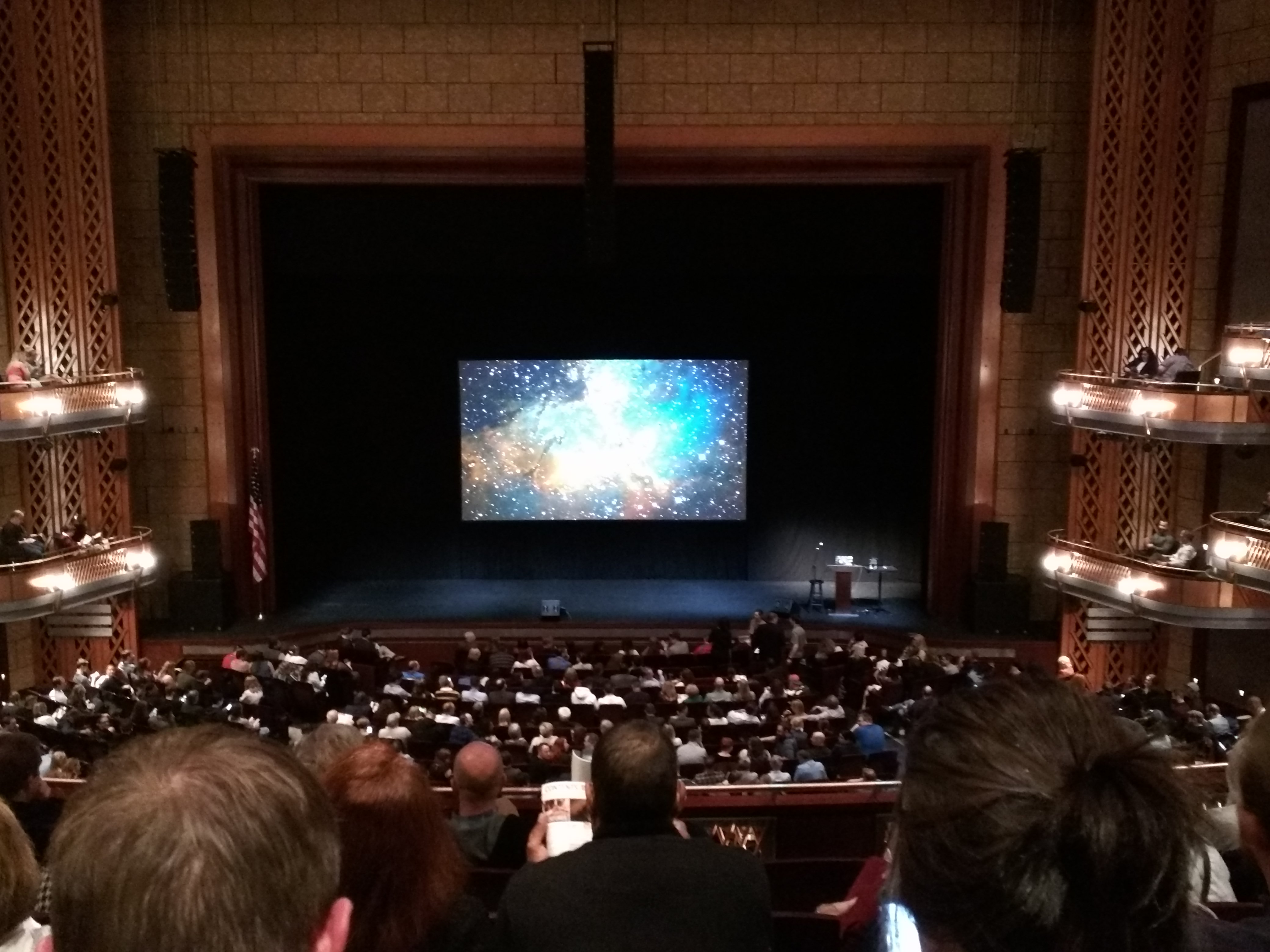 Kenny and I attended a presentation titled "An Astrophysicist Goes to the Movies" by Neil deGrasse Tyson at the Walt Disney Theater in the Dr. Phillips Center for the Performing Arts in Orlando, FL. It was an entertaining review of when movies got science right and when they got it hilariously wrong. The photo above is just a shot of the gorgeous theater before Dr. Tyson took the stage.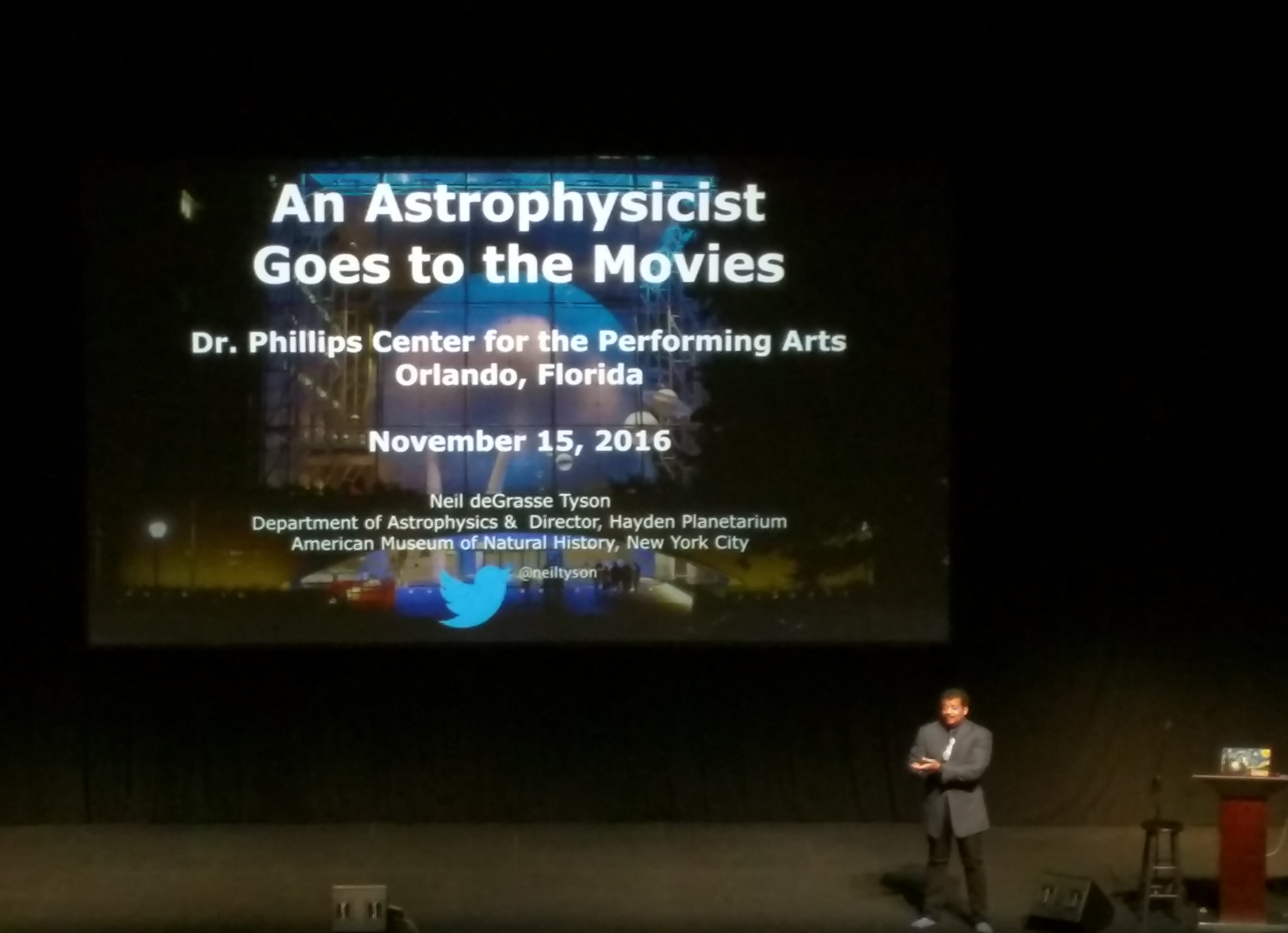 After the presentation, there was a brief question and answer session that concluded with Dr. Tyson making the following Twitter post:
A great challenge of life: Knowing enough to think you're doing it right, but not enough to know you're doing it wrong.