I ordered some Typhonium venosum corms from Brent and Becky's Bulbs at the end of April. They were shipped quickly and arrived well-packed on May 4th.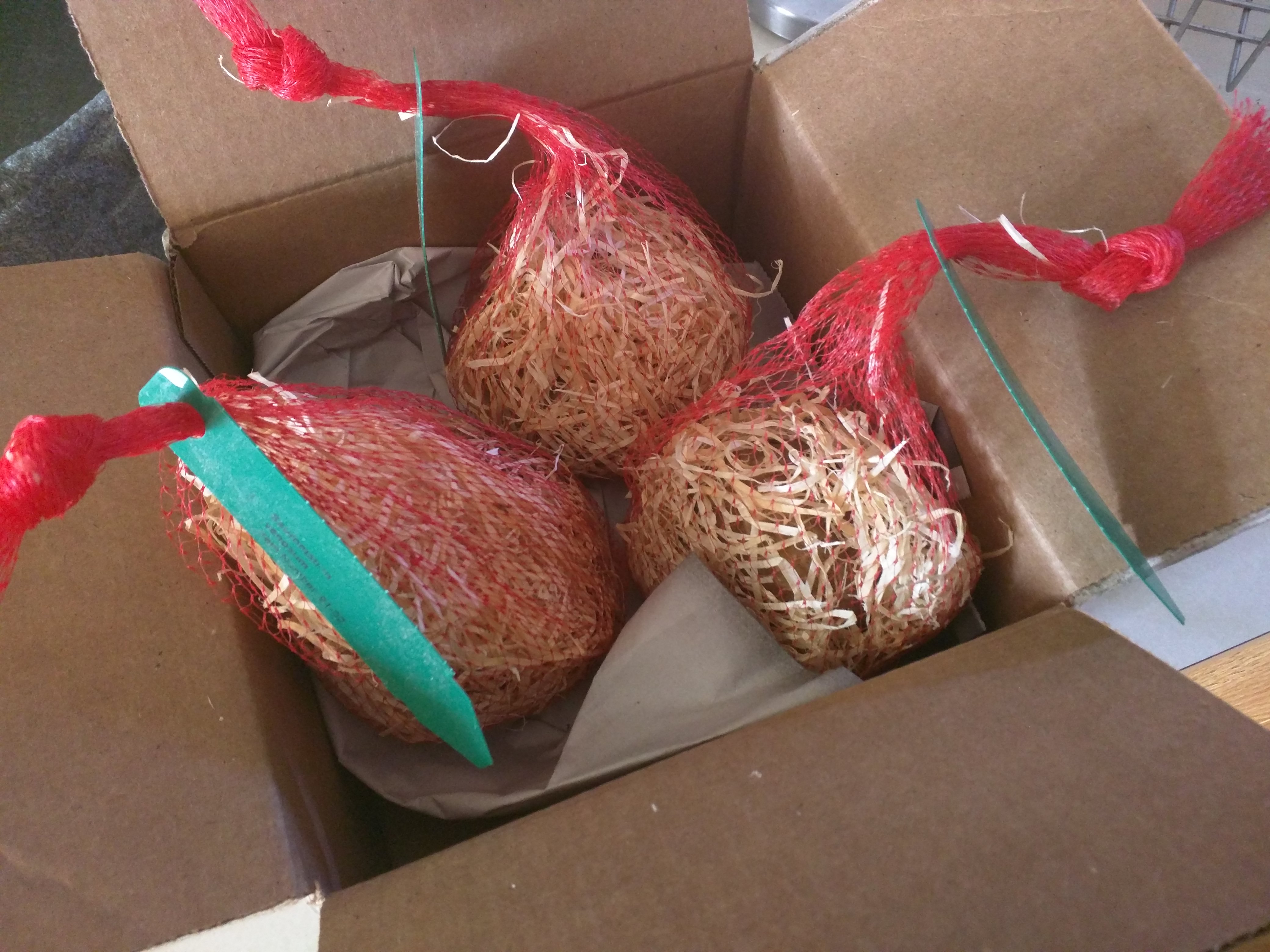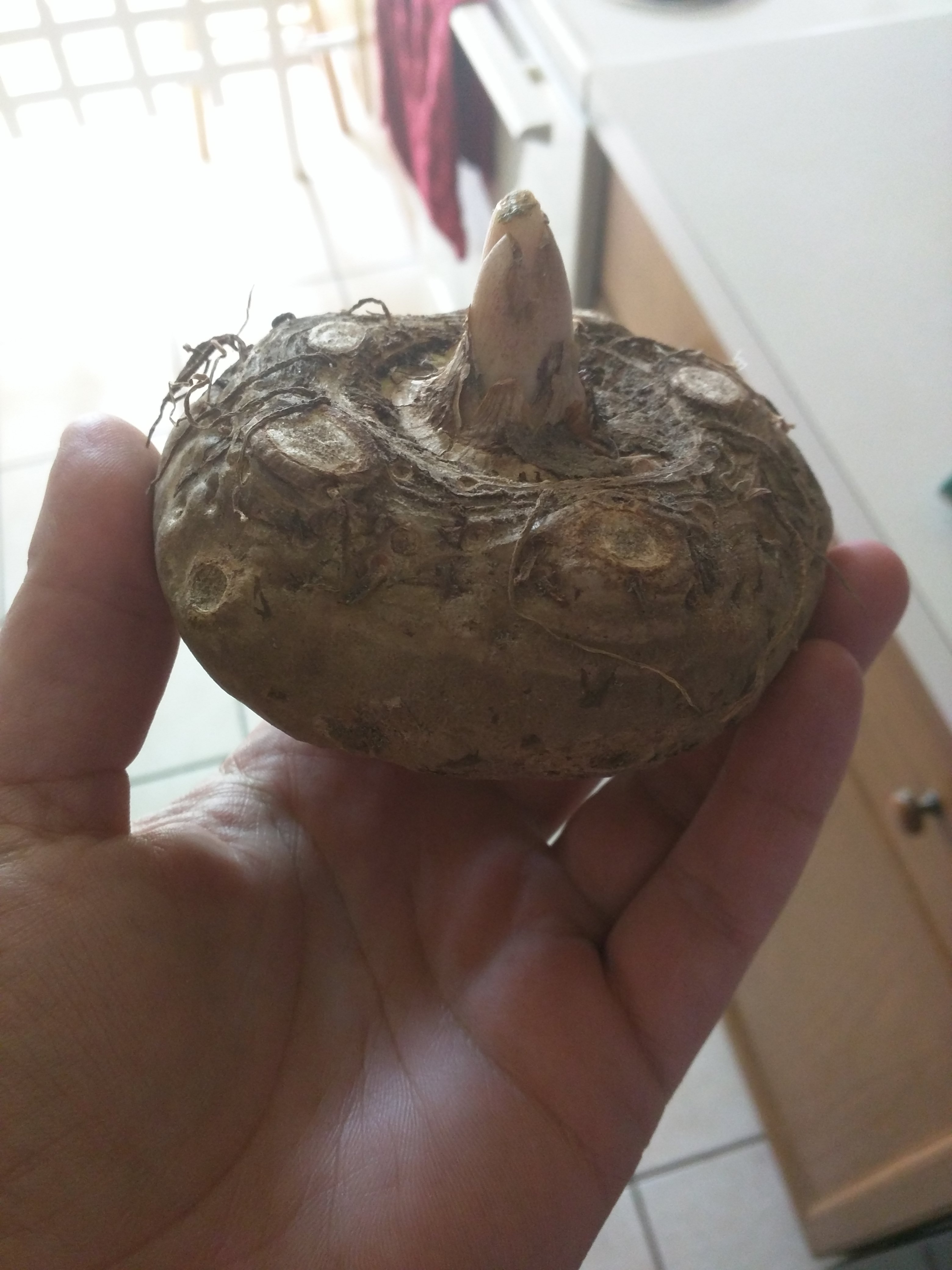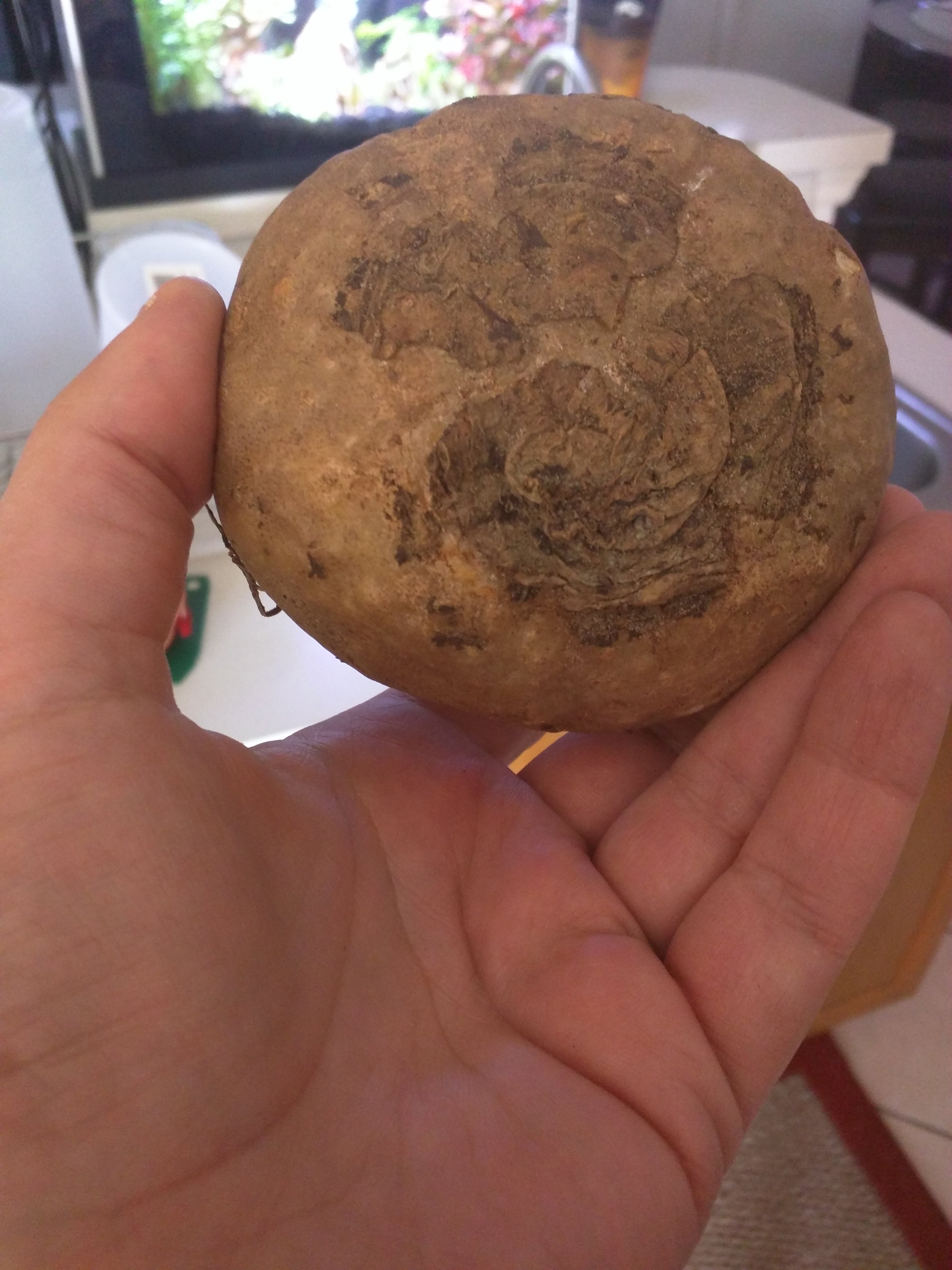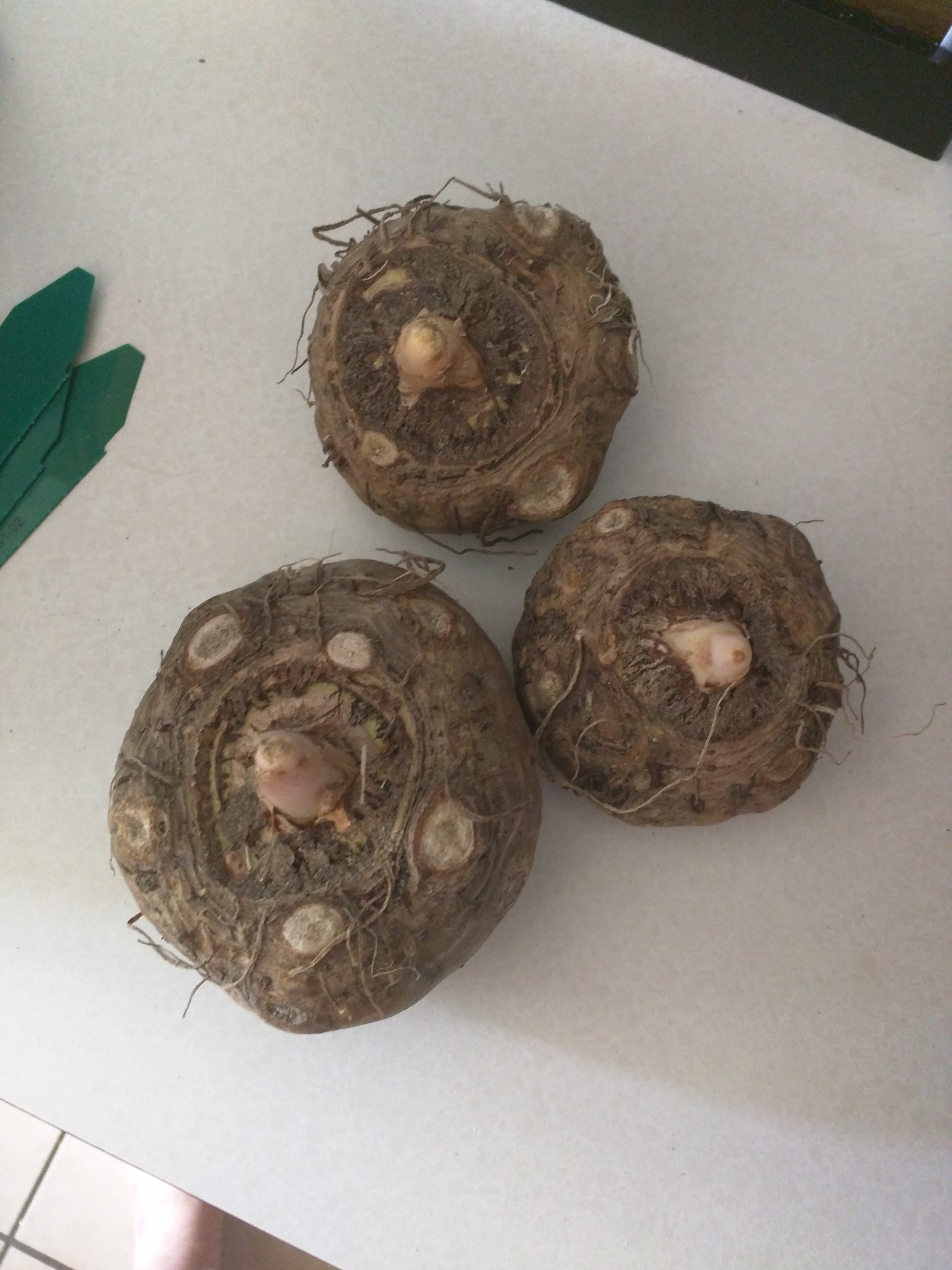 I planted them immediately in the only spare planter I had. Ten days later, they were already almost the length of my hand. This is them on May 14th.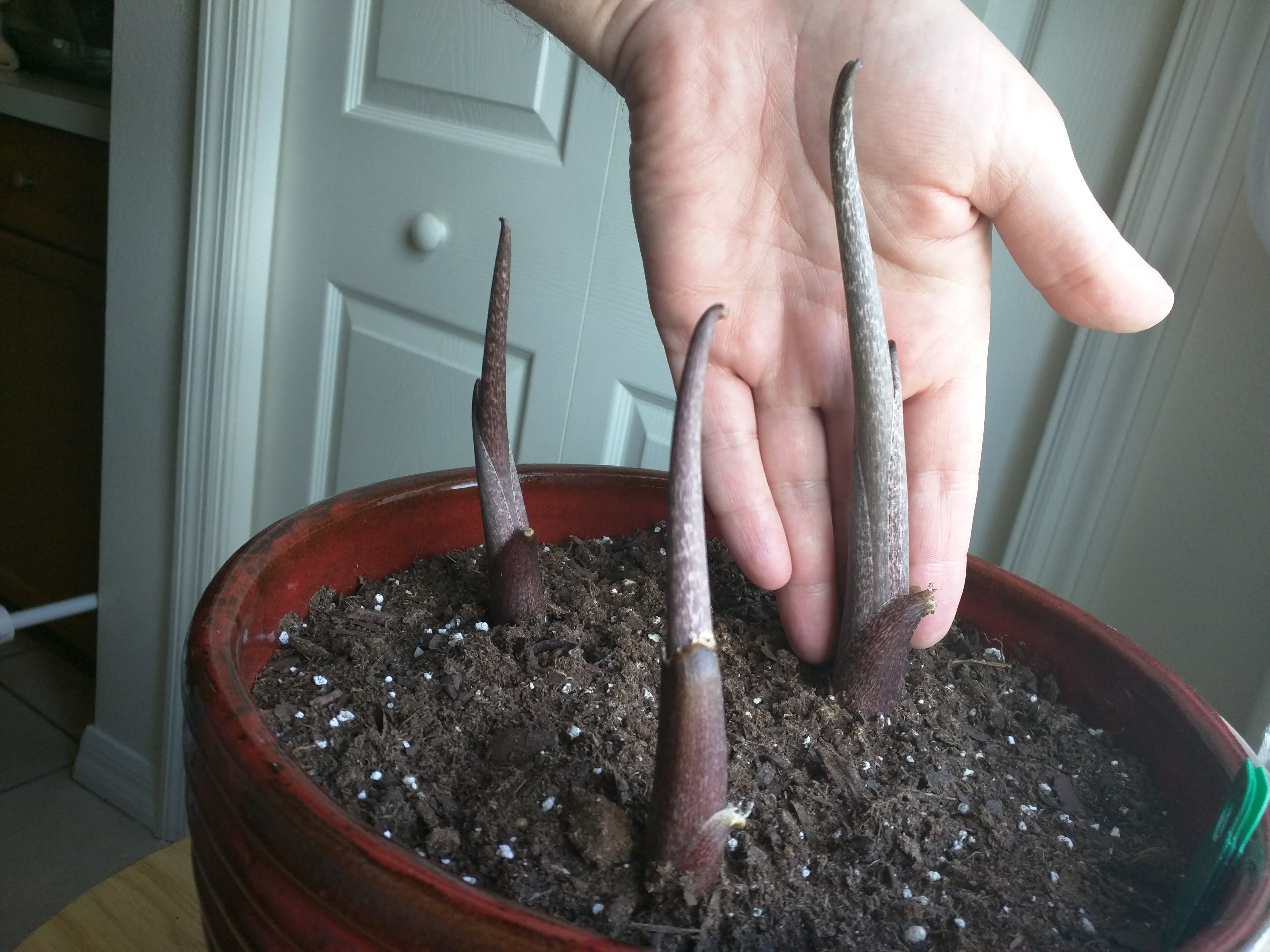 After only 16 days, May 20th, the tallest flower spike was 16 inches tall and had averaged an inch of growth per day!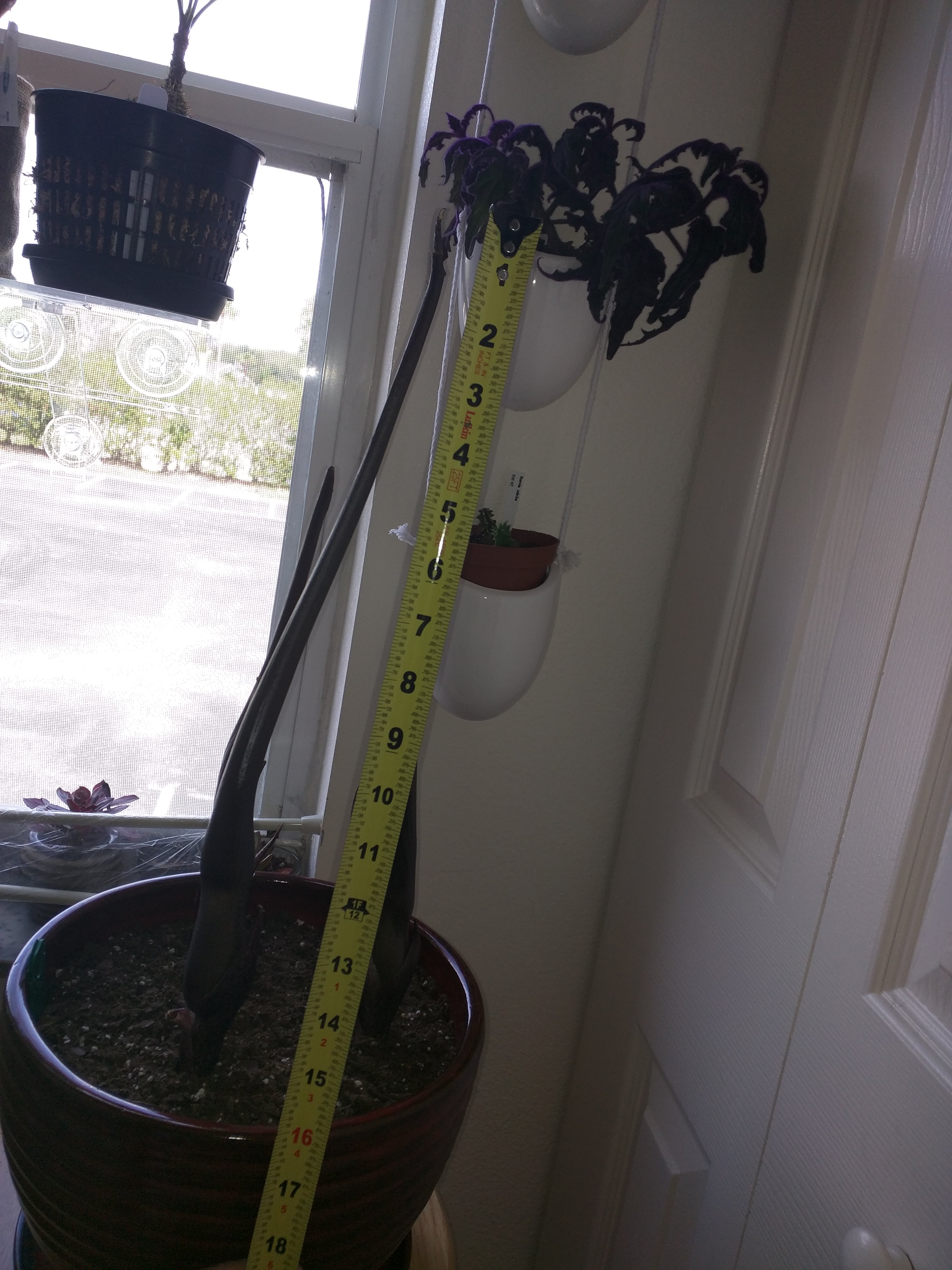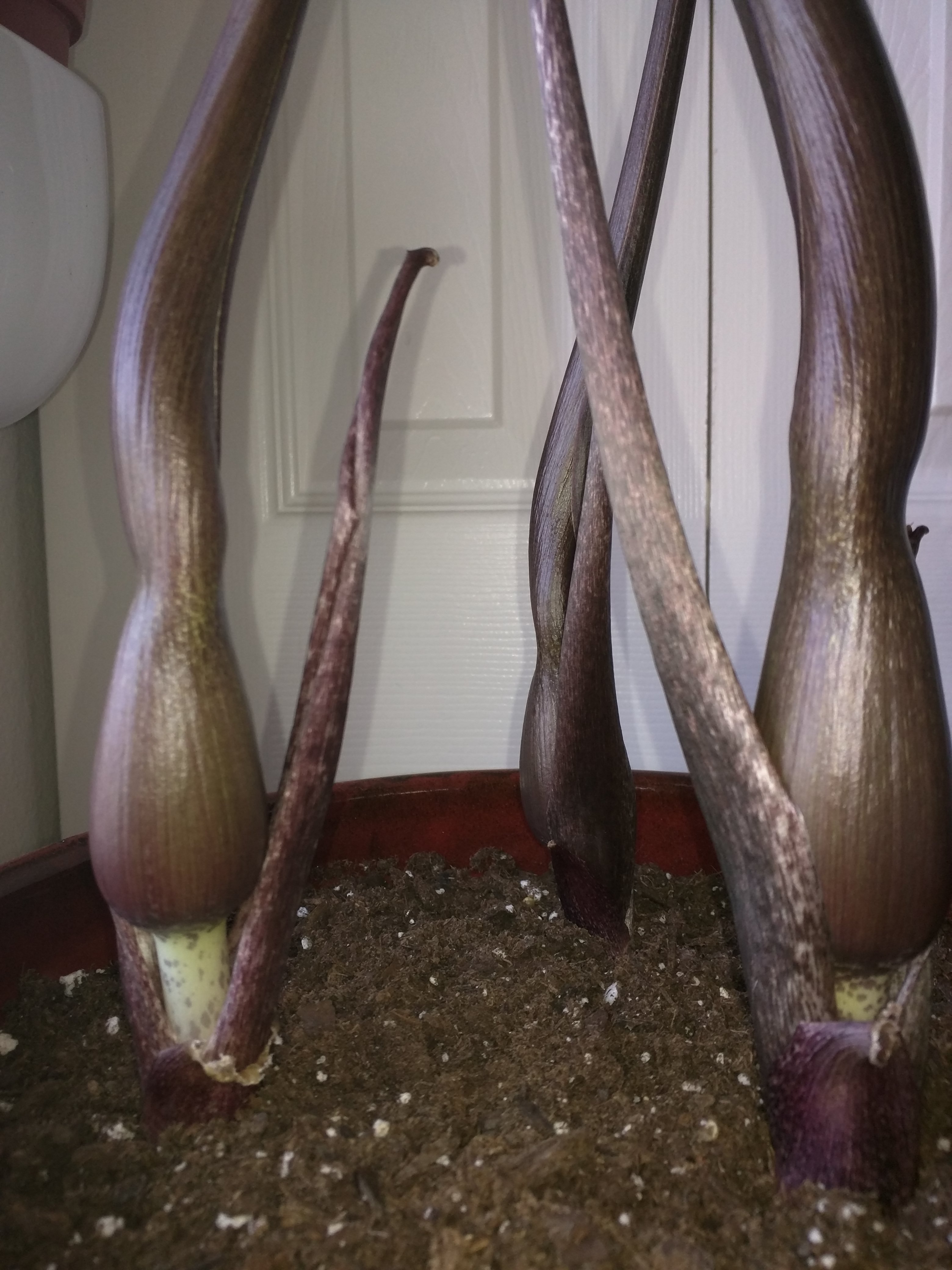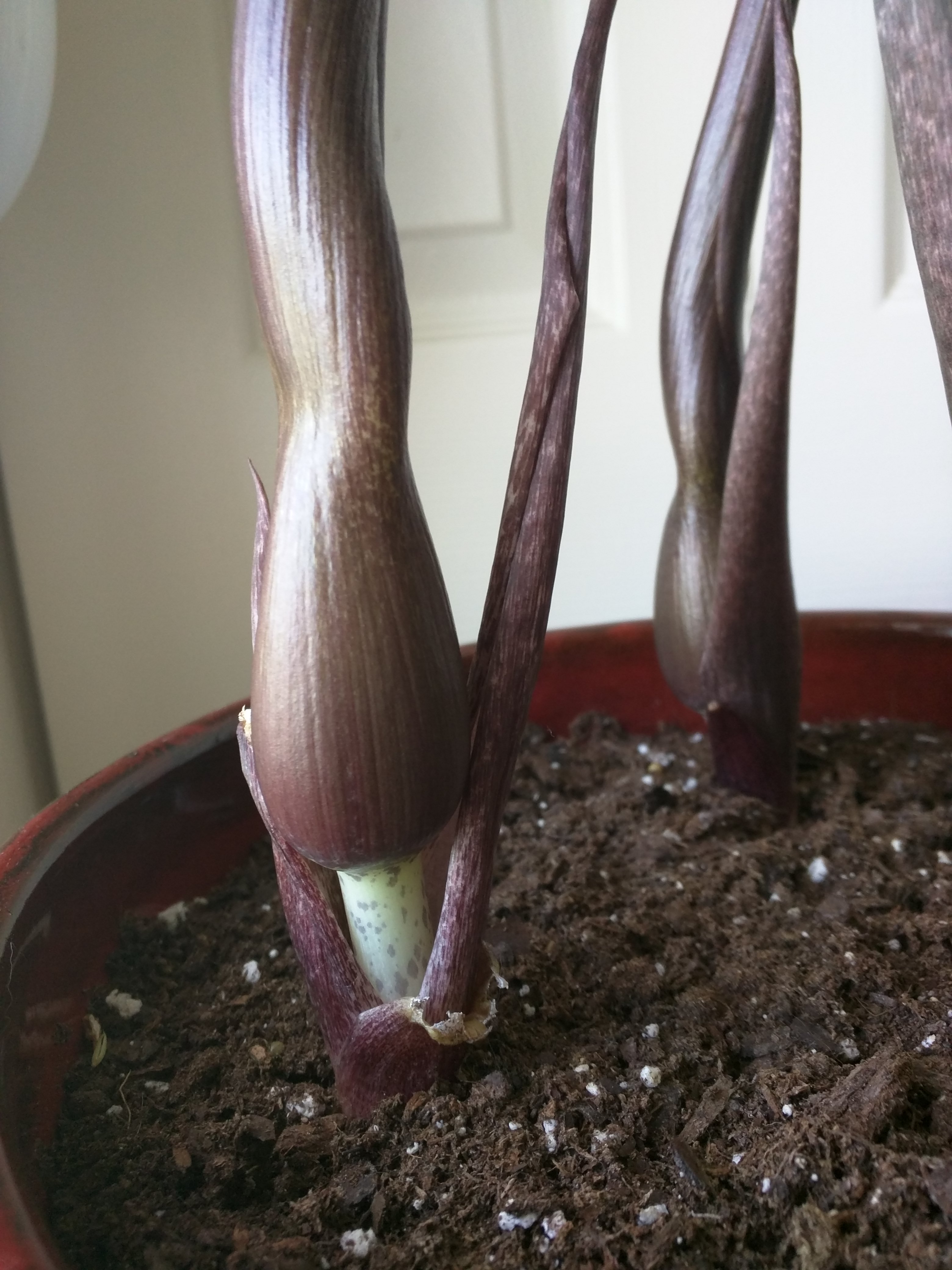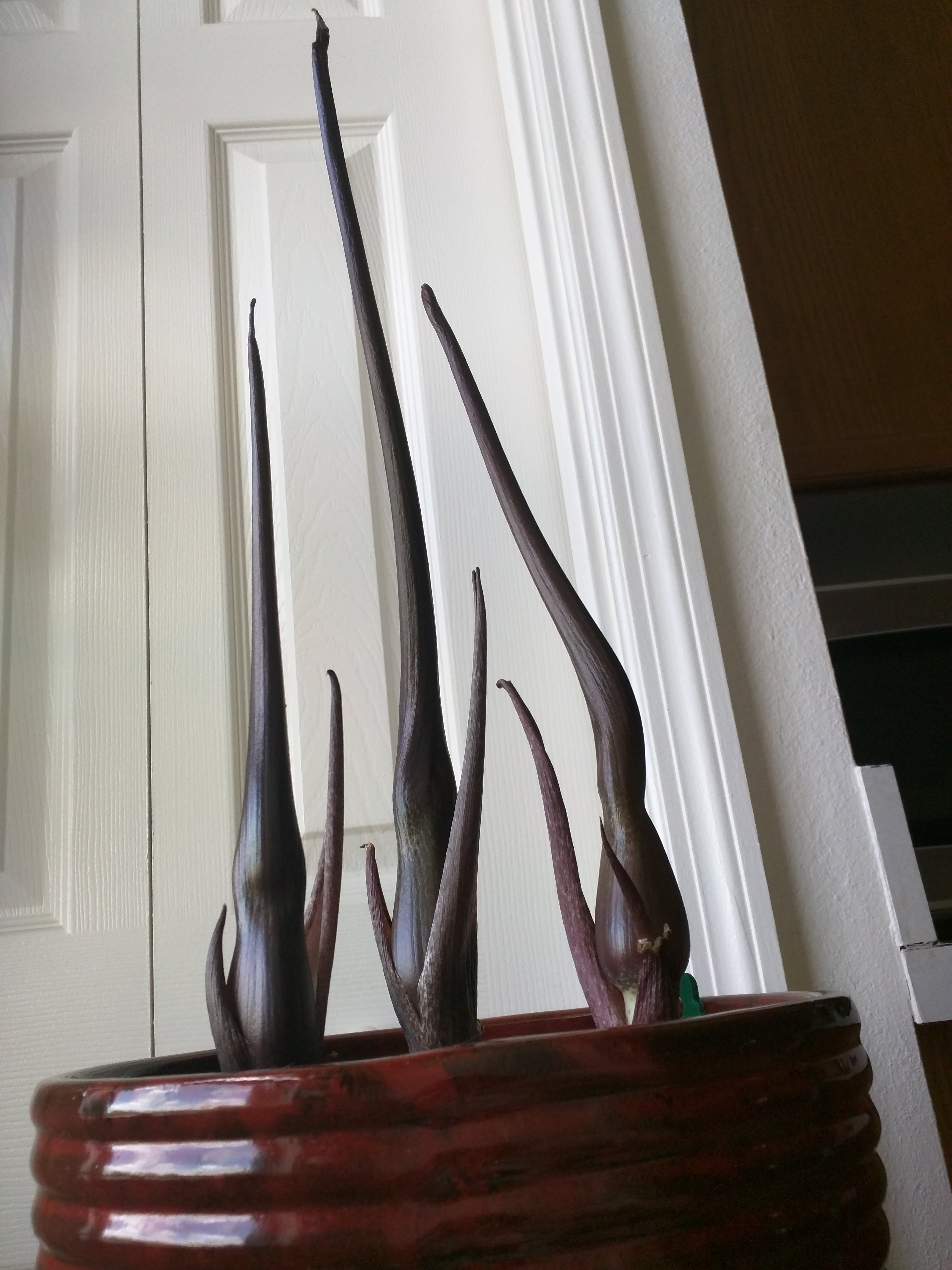 The flowers finally unfurled on May 24th. After 20 days of growth, the tallest was 25 inches so it averaged 1.25" in growth per day. They are gorgeous, macabre, and alien. The smell is like being trapped in a hot, under-maintained barn crowded with ungulates. Fortunately, it should only last about two days.